Everyday at FindSalesRep.com Reps from all your favorite companies are getting found.
Some of our favorite reps are from Plexus WorldwideTM(Plexus), a global leading direct-selling health and wellness company focused on health and happiness.
on Friday, June 7, 2018 Plexus launched its revolutionary new Joyōme™ skincare line  at the Plexus Legacy Convention 2018 in Orlando, Florida.
The new Joyōme™ features a patent-pending Microbiome Balancing Complex with a unique prebiotic blend that works to rebalance skin's natural microbes and fight visible signs of aging.
"Plexus has earned a reputation as a leader in developing products that nourish the microbiome inside our bodies to benefit one's health and happiness.  With the addition of our new skincare line, Joyōme™, we're now nourishing the facial microbiome to restore a youthful-looking glow and protect the skin barrier," said Janice Jackson, President of Sales and Marketing for Plexus.
Joyōme became available to the public starting June 7, 2018 on the Plexus website (https://plexusworldwide.com)
Plexus independent business owners (Ambassadors) can help you learn more about Joyōm.
Let us introduce you to FIVE FEATURED REPS
#1 Meet Chris O'Gwynn ~ Plexus Slim Ambassador in Mobile, Alabama, 36693
About Me
Please read my blog: https: https://theplexusman.wordpress.com/
Dedicated to changing lives by representing Plexus Slim and all of its products. My wife and I are both Ambassadors and we have a great team here in Mobile, AL. We are always looking to add team members and to work with you one on one to make you successful. We enjoy working with our customers to obtain that relationship to make each and everyone's health better with the use of these awesome products. Subscribe to our you-tube channel, new video posted weekly, www.youtube.com/user/rockinpinkdrinkfor additional information. To research or purchase products www.shopmyplexus.com/gopinktoday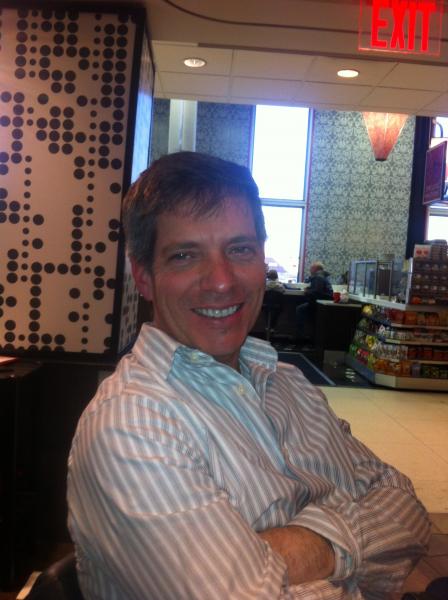 About My Company
Doing your Plexus research? check out my you-tube, I have a Tri-Plex review for you. Tri-Plex includes Plexus Slim, Pro-bio5, and Bio-Cleanse. These 3 products are amazing and work well together!!: https://youtu.be/wd_iGkc3qz8
I am an experienced Ambassador, and will welcome your calls or text's if you want answers to the questions you may have. Whether about the company, the products, or perhaps about how Plexus may be right for you. I am local in Mobile and Baldwin, however I sponsor team members all across the US. No matter where you are, I have a plan to help you get started and excel in your new adventure with Plexus!! Call or text today…Never a better time than now.
My Favorite Products
If you or a loved one are affected by High/Low Blood Sugar, Lack of Energy, Struggle to lose weight, sugar cravings, fatigue, sluggish metabolism, muscle tension, inflammation or headaches, or discomfort, we have products that come with a 60 Day Money Back Guarantee. They are all favorites because they work so uniquely.
#2 Meet 
Sue Goin ~ Plexus Slim Ambassador in Franklin, Indiana, 46131
Hello, I am an Independent Silver Ambassador #1302051
Plexus Empowerment Rep and Sponsor of Health and Happiness through the delivery of proven health supplement products that change lives. Learn more or shop at
http://www.shopmyplexus.com/suegoin
I am also the President/Owner
 of Sapphire Communications a s
trategic communications, strategic planning, public and media relations, international patient advocacy relations, med device marketing-communications, US, UK and EU product launches, meeting and event planning/execution, campaign development and execution, collateral design and advertising, digital communications, grant writing, executive communications, social media marketing.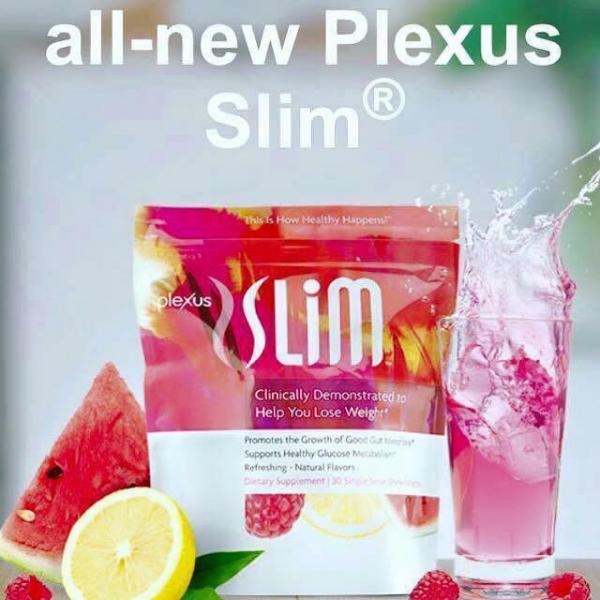 About My Company
Plexus Worldwide® is committed to providing life-changing products and a unique and rewarding business opportunity for those wishing to be entrepreneurs, start an at-home business or make extra income for their family. The combination of Plexus products and opportunity help open the door to personal success and financial freedom. As a Plexus Ambassador, my core beliefs are simple: Be Trustworthy, Be Honest, Be Reliable, and Be Responsible. These beliefs encompass all that I do. You can have confidence in the quality of Plexus products and the support I will provide to help you succeed with Plexus products or as your own business owner!
#3 Meet 
Sarah Andrews ~ Plexus Slim Ambassador in Forest Grove, Oregon, 97116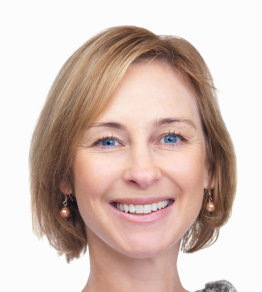 About Me
I'm a busy mom with a passion for health and wellness. Plexus Slim gives me the best of both worlds, I get to help other people lose weight and get healthy, and spend time working at home with my children
About My Company
Plexus Slim is the weight loss drink everyone is talking about the moment. I joined this company because I love their integrity, and mission, but most of all because I love their products and how effective they are.
Featured Product Information
Plexus Slim: This is the flagship product and the one everyone loves! Try it and you'll see why. It's a natural, effective and easy way to lose and maintain weight – even if you've tried other diets in the past and failed, take a closer look at Plexus Slim and you won't be disappointed!
My Favorite Products
Plexus Slim
Plexus Accelerator
Plexus Boost
Click Here to Visit Sarah's Plexus Slim website
Click here to view Sarah's FindSalesRep Listing 
#4 Meet Stacey Lynn ~ Plexus Slim Ambassador in Magnolia, Texas, 77355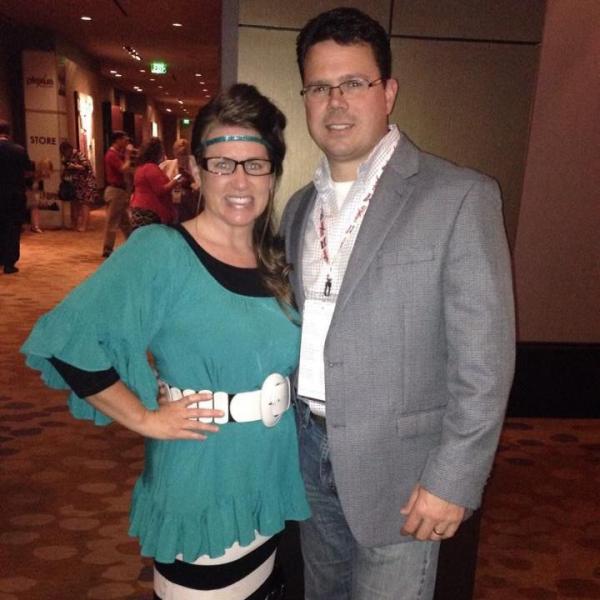 About Me
Hi! I started the Plexus products in March of 2012 and by October of 2012 I was sold that this was EXACTLY what I was looking for. No it wasn't some magic pill, but it WAS doable and fit perfectly in my busy schedule. I dropped unwanted weight, I found much needed energy and best of all felt like taking the world on again! I decided to become an ambassador because 1 – I love a discount 🙂 2 – I love to see others feeling better and 3 – Plexus offers our customers a 60 day money back guarantee. I knew I couldn't lose with those three things. Since becoming an ambassador, I have realized even more the extent of life changing products we have to offer. Plexus offers more than weight loss, it offers gut health, chronic pain relief and so much more. Our products are gluten free, diabetic friendly and safe and makes a world of difference for my family and so many more.
I have enjoyed meeting the customers that have come through FindSalesRep! Great customers – new friends and new business partners all getting healthier! Can't wait to meet the next one and see where the health journey will them!
About My Company
Plexus Worldwide is committed to providing our Customers with life-changing products. The combination of our products and opportunity help open the door to personal success and financial freedom.
In early 2011 Plexus Worldwide launched the synergistic product combination of Plexus Slim and Accelerator. The initial results were extremely impressive and sales have grown dramatically month over month.
Our core beliefs are simple: Be Trustworthy, Be Honest, Be Reliable, and Be Responsible.
These beliefs encompass all that we do. You can have confidence in the quality of our products, the commitment to our Ambassadors, and the support we will provide to help you succeed.
My Favorite Products
Tri-plex Combo (Slim, Bio-Cleanse and ProBio 5)
Total health system that targets digestive health while leveling lipids, blood sugar and cholesterol.
#5 Meet Jamie Retherford ~ Plexus Slim Ambassador in Omaha, Nebraska, 68137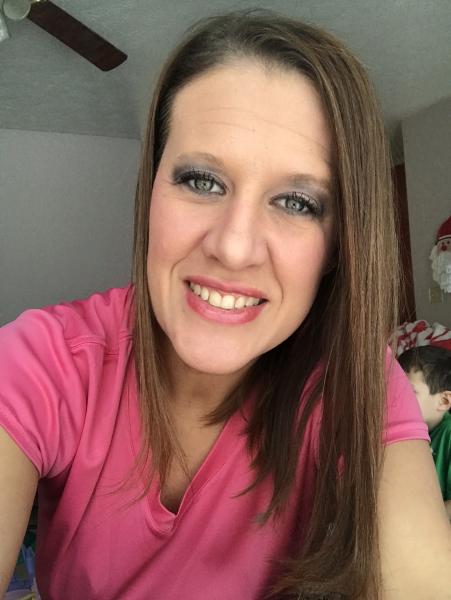 About Me
I am a certified natural nutritionist, studies of holistic health and healing. I believe in natural medicine. Help others to heal themselves from the inside out starting with gut health. I personally coach others personal basis. My passion is to help others get healthy and reach their personal goals. I love seeing others succeed. Single mama of 5. I work from home and love having play dates to meet new people
I am super excited to get started with FINDAREP. If you are looking for Plexus then I am your person. I also offer one on one health coaching.
More About Plexus Worldwide:
Plexus Worldwide LLC offers health and wellness products that enable people to improve their lives and well-being. With more than 700,000 independent business owners ("Ambassadors") worldwide, Plexus is among the world's 40 largest direct sales companies and has often been featured on the Inc. 5000 list of fastest-growing companies. The combination of Plexus products and opportunities help individuals to meet their health-wellness and financial goals.
For more information visit www.plexusworldwide.com.