Advertising
Sales is a highly competitive field, people sell for a living are used being told "no".
How do you train for that? How do you coach your Direct Sales Team so that they will get more "yes-es" and fewer "no's'?
Mentor new members of your team. the #1 reason why new reps quit lack of support.
Encourage positive attitude. Everyone does better when they are built up. Help you teammates look beyond what they can do on day one and help them revise what is possible tomorrow.
Motivate your team. Setting goals and teaching your team how to attain them will excite and inspire them to make more sales.
Present a clear path. No doubt, your company has provide your with resources. Plug your team in to these trainings and create opportunities for them to use their talents.
Insist on dedication. Your team will follow you. Lead with consistent winning habits and challenge your team to follow your lead.
Want Some Leadership Inspiration? Listen to this Podcast!
"Oklahoma City Bombing Survivor turned CEO with Amy Downs (CEO of Allegiance Credit Union)" on the Relevant Leadership Podcast with Ty Bennett
Amy Downs went from bank teller to CEO of that same bank after surviving the Oklahoma City Bombing. The insight living through that event gave her is incredible and spurred her to make drastic change…
Amy lost over 200 pounds and in addition to becoming the CEO she now runs full marathons. Truly an inspirational story!
These Reps are leading their teams with to more WINS!
I joined Thirty-One in May 2012 because I fell in love with the products and want to meet new people. Since that time, I have met so many people and have grown both as a person and professionally.
Thirty-One has helped me afford to travel and spend more time with my family and friends. I have been truly blessed by joining Thirty-One Gifts as a Consultant.
Thirty-One is a Faith-based, Christian company who strongly believes in Celebrating, Encouraging, and Rewarding women! Thirty-One has certainly changed MY life! If you would like more information on the Thirty-One opportunity, please contact me anytime!
With some many products available to help with everyday home organizational challenges and hassles; products to be stylish and cute on the go and at work; and products for travel and trips to the store! But, my most helpful products are the Large Utility Tote, the Zip-Top Organizing Utility Tote, and the whole Jewell and thermals lines
Hi! I am Jenny Wiest, and I am a a senior director with Thirty-One. I have been in business for 6 years, and I can honestly tell you that this business is a hoot! I work from home so that I can be at the bus stop when my 3 girls get home. My business goal is to have 4 parties per month. That works well for our family as I am away for about 8 hours a month! If you have any questions about me or the Thirty-One business, please feel free to reach out. I will help you!

I became a consultant for Thirty One because I wanted more monogrammed bags than my pocketbook could handle. Little did I know that I would become an independent Senior Director with Thirty One! This is a generous company that provides QUALITY products that help women stay organized in this busy world of ours.
The name Thirty One is based from Proverbs 31, where virtuous women are celebrated, encouraged and rewarded. This company definitely rewards its consultants and customers!
I am here to make 31 a great experience for you! Don't be afraid to ask any questions! I offer honest advice on how our products can fit into your life! I can't wait to hear from you! My Favorite Product is the Organizing Utility Tote! The smartest bag for a lady on the go! Use it as an 'office on the go', diaper bag, or just a super snazzy bag for the ball field!
Large Utility Tote! Got junk in your trunk? Seriously! Use this bag to keep that clutter in the back of your car in one place with this beauty! Use it for the grocery store or the beach/pool!
My name is Wendy Leal and I am Tupperware Director in California. I have been with Tupperware since 2004 and I specialize in internet marketing, fundraising and helping people get started with their own Tupperware business. I chose Tupperware because it is a well respected household name for over 60 years and people love our products. I stay with Tupperware because I have met many wonderful people and I love the relationships I have built with my customers and my team members. The money is great too! 😉 Contact me to order Tupperware products, to Sell Tupperware or for information about our Tupperware Fundraising Program. View the New Tupperware Catalog, Buy Tupperware Products Online, Host an Online Tupperware Party.

Since 1946, Tupperware has offered innovative solutions for the home, from food storage to meal prep to easy entertaining. Tupperware products offer you convenient and innovative ways to preserve, prepare and serve food. Tupperware can help you protect the environment, because our container products last a lifetime. Most Tupperware products carry a lifetime guarantee as well!
My Favorite Tupperware Products: Tupperware Stainless Steel Cookware, Tupperware Knives, Tupperware SmartSteamer, Tupperware Stack Cooker, Tupperware Measuring Cups and Spoons, Tupperware Bowls, Tupperware Quick Shake Container, Tupperware Snack Cups, Tupperware Microwave Pasta Maker, Tupperware Microwave Rice Maker, Tupperware Shape-O Toy, Tupperware Sandwich Keepers, Tupperware Cereal Storer, Tupperware Cake Takers, Tupperware Round Container, Tupperware Modular Mate Storage Containers, Tupperware Vent N Serve Containers, Tupperware One Touch Reminder Canister Set, Tupperware Eco Water Bottles, Tupperware Water Filter Pitcher, Tupperware Spice Container Set, Tupperware Salad Spinner, Tupperware Quick Chef Pro, Tupperware Smooth Chopper, Tupperware Colander, Tupperware Jello Mold, Tupperware Freezer Mate Containers, Tupperware Stuffables Set, Tupperware Season Serve Container

Vikki Klein ~ ViSalus Distributor in Reno, Nevada
My name is Vikki Klein and I would like to help take your health and fitness to the next level and/or challenge you in weight loss / management. The Body by Vi Challenge has become the fastest growing health movement in North America, with over 150,000 new challengers joining every month!
I love the Protein Shake – it tastes like cake! And the NEON energy drink is very good (and as an added bonus it will glow under a black light!).
There are so many unique qualities! Vi-Shape is The Shake Mix That Tastes Like A Cake Mix™. Other shakes can be gritty or leave a bitter aftertaste. Vi-Shape mixes easily, supports digestive health, bone health, muscles and provides amazing nutrition. It is low fat, low sodium, and lower carbohydrate and sugar than other brands, and it uses our unique Tri-Sorb™ protein blend.
What is Neon Energy? It's an energy drink with good taste! NEON is made with 24% fruit juice from concentrate combined with a proprietary blend of ingredients for energy and antioxidant support—such as caffeine from green tea and a selection of energy-supporting B vitamins—for an energy boost that lasts.
If breakfast is the most important meal of the day, isn't it time we all started treating it that way? Vi Crunch is a healthy way to start your day, giving you nutrition to fuel your Challenge that's great for the whole family.
Snack Smart with Vi Bites. If your Challenge goal is to lose weight or maintain your weight loss, try Fruit Frenzy and Glorious Greens. If your goal is to build muscle or support an active or fitness endeavor, try Chocolate Monkey and Fiesta Nut.
Nutra-Cookie™ Try a cookie that tastes great — and is good for you, too! What is it? A delicious cookie that is a good source of protein, fiber, fruit and vegetable nutrients to help control hunger. Each delicious Nutra-Cookie flavor is also GLUTEN-FREE!

I stumbled onto these amazing oils about 12 years ago. A lot of people are looking for chemical free solutions for their health without side effects. Since I started working with the oils and the other amazing products, I have experienced much better overall health. The oils support all of our body's major systems. They can help us relax, improve our immune function, increase our energy, support digestive function, improve sleep, decrease physical discomfort, improve our mood or help us detox. Friends, clients and co-workers who experienced the oils noticed they too had great results. As a result of sharing these amazing products and helping others, I was able to replace my income from three part time jobs.
Young Living is a health and wellness company that has been around for over 21 years. We started out as an essential oil company and then developed supplements, personal care products and household cleaning products that are essential-oil based. We take the stewardship of our planet seriously. Our state-of-the-art production process brings you the purest oils on the planet. We are unique because we were founded by a farmer. The only way to ensure you have a clean essential oil without any chemical fillers is to do everything from seed to seal. So we have our own farms all over the world where we grow and distill our own oils. There are never any synthetics or chemical extenders in our oil and our internal chemistry is the best in the world. Many of our oils are safe for ingestion and are earth Kosher certified.
My Favorite YLEO Products are Valor, Peppermint Oil, Lavender Oil, Thieves oil, Thieves Household Cleaner, Lemon Oil, Thieves Detergent, Thieves Spray, Thieves Dentarome Ultra Toothpaste, Lavender Mint Shampoo, Lavender Mint Conditioner, Copaiba Vanilla Shampoo, Copaiba Vanilla Conditioner, NingXia Red, NingXia Nitro, Palo Santo Oil, Copaiba oil.
Are you GREAT COACH?
Are you breaking records at your company by inspiring your team to build their own team? We want to feature you!
Email us at Support@FindSalesRep and share your story. Well post it to our blog. Let's Get You Found on FindSalesRep.com
Read Full Post
|
Make a Comment
(
None so far
)
Everyday, we hear from the direct sales community. They let us know about their companies, new products, upcoming events and how we're helping them

Get Found and Grow Their Business

.
Here are a few emails we received this week:
'Thank you for this lead. John has ordered.' –
Arbonne Rep, from Lakewood California
'You as always have gotten me lifetime customers. Satisfaction! I say it over and over again, join FindSalesRep.com. Do Nationwide. I promise, You Will Succeed' –Youngevity Rep, from Muse Pennsylvania 
Note: As BeautyControl recently decided to close, Youngevity  welcome the exceptional former consultants from BeautiControl into the Youngevity family. Youngevity plans to continue to offer BeautiControl products through these consultants.
"Hello, I just discovered your website http://www.findsalesrep.com and Facebook page.  This is a useful resource.  I would like to invite your Metro Detroit clients to be an exhibitor at the upcoming event, Love & Life Expo presented by Detroit Wedding Day.  Many of your clients might find this to be a perfect opportunity to market their products.  I'd like to share this information with your Metro Detroit representatives.  Here is the event information below along with an attached flyer. Thanks for your time and assistance. – Choya Jordan, Detroit Wedding Day Phone:  248-800-6DWD (248-800-6393) 
Metro Detroit representatives are invited to participate in the Love & Life Expo at the Ford Community & Performing Arts Center located at 15801 Michigan Avenue in Dearborn, Michigan on Sunday, October 28, 2018 from 1:00 – 4:00 p.m.  It is a wedding show and lifestyle expo in one. To register visit the registration processing site Eventbrite at https://www.eventbrite.com/e/love-life-expo-wedding-show-lifestyle-expo-registration-42947848170  or visit the event's website at http://loveandllifeexpo.com
Do you have something we should know about? Email Support@FindSalesRep.com
Read Full Post
|
Make a Comment
(
None so far
)
About Me
Young Living's 100% pure therapeutic grade essential oils change lives! As an RN, certified aromatherapist, and living testimony, I am passionate about helping others obtain better health and wellness using a plant-based chemical free approach. I would love to assist you with your specific health needs and get you off to a great start. Join now and get $25.00 cash back as well as an educational welcome package!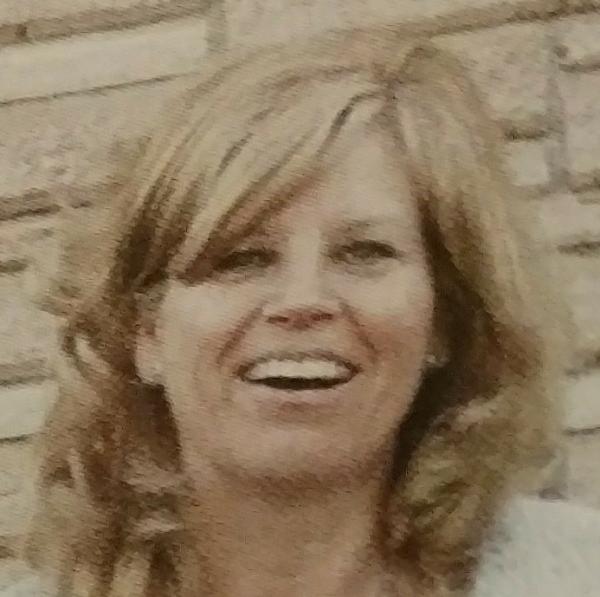 Sharon Stephens, RN ~ Young Living Essential Oils Independent Distributor in Pullman, Michigan, 49450
About My Company
Young Living is the world's leading essential oils company. We have the Seed to Seal guarantee that our oils are 100% pure therapeutic grade. We also have many other chemical free products for home cleaning, children and babies, supplements and make up. You can trust this company. I sure do! This company does a lot of testing and grows most of the products that are used. Young Living also has great customer service and has just opened another shipping warehouse in Memphis, TN.
My Favorite Products
I love the diffuser with Thieves, Orange and Pine essential oils. I also really like the Peppermint and Lavender oils, and Deep Relief Roll on. Oh, and I must say I drink the Ningxia Red Wolfberry juice and Ningxia Zyng every morning.
Featured Product Information
Ningxia Red Wolfberry Juice and Ningxia Zyng are my go to every morning. You only need 1 ounce of Ningxia Red daily – very very high in antioxidants. I love mixing it with the Ningxia Zyng. Gives me so much energy throughout the day and tastes great.
Product List
Essential Oils, Supplements, Thieves Cleaning Products, Make-up, Baby products, Ningxia Red Antioxidant Drink, Pain Cream, Anti-aging Eye Cream
Keyword List
Essential oils, Thieves, diffusers, Supplements, Young Living, Ningxia Red, Shutran, Skin Care, Chemical Free, Plant Based, Animal Scents, Seedling Baby Line, Savvy Mineral Make-up, Personal care products, Antioxidant Drinks
269-214-6781
Read Full Post
|
Make a Comment
(
None so far
)
About Me
With over twelve years experience, Stacie Wyatt is a Certified Brain Injury Specialist and Registered Yoga Teacher with Yoga Alliance–RYT E-200, Life Wellness Coach, Senior YogaFit Instructor, Mind/Body Personal trainer, Stress Reduction and Meditation Instructor, Pilates Instructor, and Barre Instructor. Stacie is also certified in Integrative Movement Therapy™. She is trained in Touch Therapy and can offer hand and is also level 1 Healing Beyond Borders Energy work certified and is also a believer in the power and application of doTERRA essential oils for health and wellness.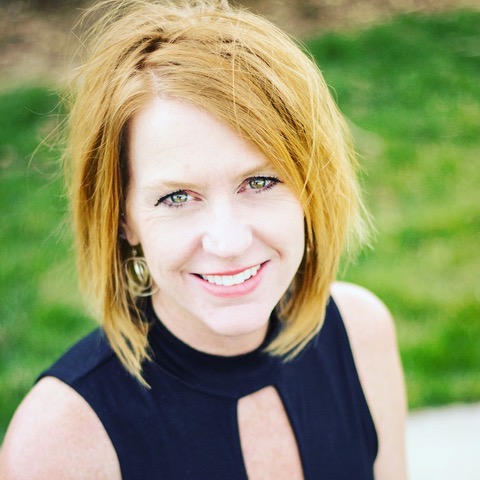 About My Company
doTERRA pure essential oils are revolutionizing the way families manage their health. We harness nature's most powerful elements and share these gifts through our global community of Wellness Advocates.The purity of an essential oil is its most important characteristic. An essential oil that isn't pure means you run the risk of putting germs, heavy metals, or adulterants onto or into your body, which can provoke irritation, adverse effects, or even sickness. Without an accepted standard for essential oil quality, doTERRA created its own testing process, calling it CPTG Certified Pure Therapeutic Grade®. The CPTG process certifies that there are no added fillers, synthetic ingredients, or harmful contaminants in their essential oils that would reduce their efficacy. doTERRA even goes a step further, putting all their products and the packaging through a battery of tests to ensure a long and effective shelf-life. This protocol ensures potency, purity, and consistency batch to batch.
Featured Product Information
As one of doTERRA's most popular products, doTERRA Lifelong Vitality Pack is full of essential nutrients, metabolism benefits, and powerful antioxidants designed to help promote energy, health, and lifelong vitality. The doTERRA Lifelong Vitality Program makes taking the first step on the path toward a lifetime of vitality and wellness convenient and affordable. Our lifelong health and vitality depend on many factors including diet, physical activity, weight management, rest, stress management, exposure to toxins, and inherited genetic predisposition for disease or wellness. While some of these variables are beyond our complete control, breakthrough scientific research is revealing many ways we can influence—and even control—significant factors of aging and wellness.
HOME ESSENTIALS KIT
ESSENTIAL OILS:
(15 mL unless otherwise noted)
• Frankincense
• Lavender
• Lemon
• Melaleuca
• Oregano
• Peppermint
ESSENTIAL OIL BLENDS:
(15 mL unless otherwise noted)
• dōTERRA Breathe®
• Deep Blue® (5mL)
• DigestZen®
• dōTERRA OnGuard®
My Favorite Products
I incorporate doTERRA essential oils into my healthy lifestyle in many ways. I use them for the health of my body and my emotions for my entire family and my clients.
Wild Orange–mood
Lemon–detox and cleaning
Lavender–mood and skin support
Peppermint–stomach issues, tension and energy
Life Long Vitality Pack–natural daily supplements
Cedarwood–grounding and calming
Deep Blue–pain
Lemongrass–pain and cleansing
Neroli–anxiety
For more info and to order doTERRA Oils please go to https://www.findsalesrep.com/users/5804
Read Full Post
|
Make a Comment
(
None so far
)
Meet Ethan & Emily Malavolti,
They are doTERRA Consultants in Terre Haute, Indiana
ABOUT US
We are extreme advocates for natural health. Ethan, being a chiropractors son, has grown up around natural health his whole life and has seen many changes in individuals over those years. We strive to help the individuals around us because we love to see the highlights of a good quality of life.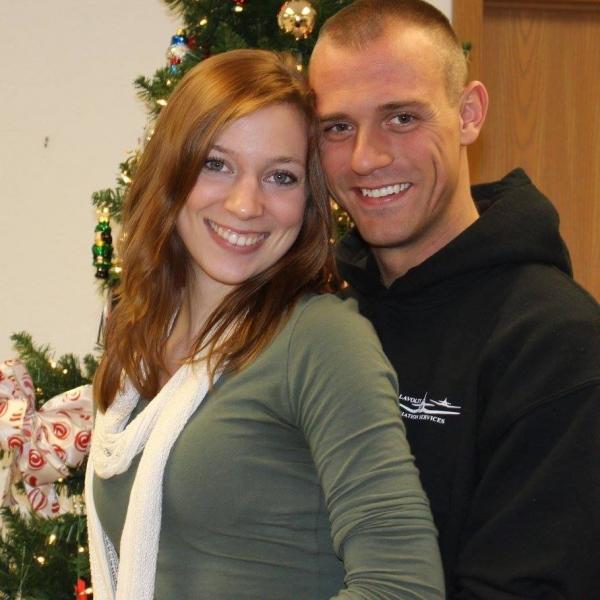 About Our Company
Since the beginning of 2015, we have been striving to share natural health with the individuals around them through essential oils, as well as their own products. We encourage everyone to start acting now on a healthier lifestyle. It is all about the quality of life that you get to live and the choices you make. Please visit our personal website to view more of our own personal products: https://naturesbeautifulcreations.com/shop/
Read Full Post
|
Make a Comment
(
None so far
)
About Me
Creative Memories is back and better than ever! I joined the old company in August 2003 and have been holding crops since then!!
About My Company
Creative Memories sales albums, papers, and tools for all your scrapbooking needs!
My Favorite Products
Our border maker is unlike anything I have worked with!
Keyword List
photos, home based business, card making, scrapbook
Visit My Website:  https://www.findsalesrep.com/users/5830
Read Full Post
|
Make a Comment
(
None so far
)
About My Company
AmeriPlan was started in 1992 by twin brothers, Daniel and Dennis Bloom. We are the nation's premier company for affordable dental benefits as well as a host of others included for no additional cost. Rated A+ with the BBB, Chamber of Commerce and Consumer Health alliance, AmeriPlan is dedicated to "Saving America one household at a time".
About Me
I'm a mother to four great kids, ages 25, 20, 17 and 15. I'm also a Mommom to an adorable 3 1/2 year old boy. My husband and I have been married 10 years although we've been together for 16.
I absolutely love working with AmeriPlan as it's a company whose ethics and mission are in sync with mine. I've been with AmeriPlan for over 5 years.
Product List
Dental Plus, Med Plus and AmeriPlan Deluxe (combo)
My Favorite Products
The dental program is my personal favorite. When my husband retired from the military this past Spring, I was going to add him to the plan our son and I were on. Our monthly premium went from $32/month to $129! With AmeriPlan, I get great benefits with well known providers for only $24.95/month total. We save up to 80% on dental visits that extend well beyond the basic two cleanings and one set of x-rays per year. Three of my children needed braces and we saved 25% on each of them.
Keyword List
home based business, residual commission, dental benefits, 24/7 tele medicine, help with hospital bills, affordable, work from home
Read Full Post
|
Make a Comment
(
None so far
)
Read Full Post
|
Make a Comment
(
None so far
)
I'm glad you're here to check out my passion! ALTR'D Solutions GROUP is about helping you, businesses, non-profits and churches save money on bills you pay every month, earn money on those same bills, or even get them for free​! ​We are partnered with Project Feeding Kids and together have a single mission to fight childhood hunger.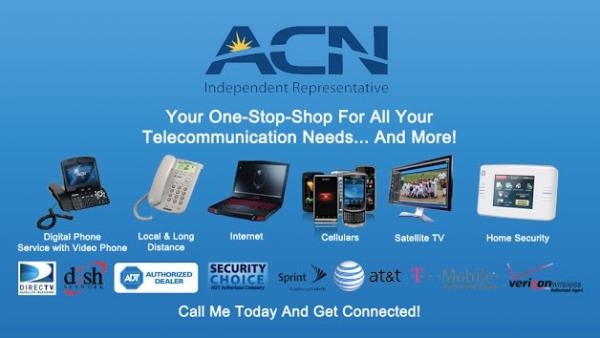 About My Company
Founded in 1993, ACN was the vision of four entrepreneurs – Greg Provenzano, Robert Stevanovski, Tony Cupisz and Mike Cupisz. These Co-Founders had countless years of direct sales experience between them, but were dissatisfied with other companies and job opportunities they had encountered. They realized that the only way to find a company they wanted to be a part of was to create that company.
About Me
My name is Jill Thompson and I have been married for 34 years to the love of my life, Jerry. We are blessed with two children and double blessed with their spouses and four grandchildren.
I've always had a heart for helping others. I left a 20 year medical career to pursue this business as it provided me an avenue to meet and impact the lives of everyday people who have everyday problems.
We have partnered with top nation wide providers to offer you the best value.​
Join us as a customer or a business partner ​ to help impact kids here at home!
Feel free to explore my site and contact me with any questions you may have. ​
Wishing you the best,
Jill Thompson​
Or call me at 423 765 6603
Read Full Post
|
Make a Comment
(
None so far
)
The time to start getting ready for the holiday season is here and shoppers are already looking for what you've got. These days EVERYONE is shopping online Will they find you?
Waiting too long to get your business found online, where everyone does their shopping, puts you at a severe disadvantage — you need to be ready to capitalize on the increased traffic that comes between Halloween and New Years. Shoppers are ready and willing to click that buy-now button, so let's get your business ready for the fast-approaching holiday season.
1. Analyze your previous holiday-season
Where did the majority of your holiday traffic that lead to new customers come from last year? Was it email marketing, social media, or online advertising? For most, the answer will be online advertising and there's no better way to get found online by customers in your area than FindSalesRep.com
2. Take advantage of holiday-specific opportunities
You will want to have several places where you can highlight new products, special offers, coupons and holiday sales, and it's important to get them up NOW. Your FindSalesRep Wall is the perfect place to post this kind of info. And it will make easy to them share your unique products and sales to your social media pages and links.
3. Start sending out your holiday email-marketing
Chances are, your company's replicated website talks all about you company and the itss best selling products, but it's most likely pretty generic and doesn't highlight what's so great about you. Your FindSalesRep listing can serve as your 'landing page'. It can be the link that you share that allows you to tell your new customers exactly what so great about you and why they should purchase from you. So this year, when you are sending out emails to your past, present and future clients, include a link to your FindSalesRep Listing, and make sure when they get there they know that that they will be able to find everything they are looking for and that you are the best rep to help them with all their holiday shopping needs.
TIP: In your "ABOUT INFO", on your FindSalesRep.com Listing, include a link to your 'company website'. Make it easy for them to shop with you. For example: "Hi my name is Jessica, I have been with my company for 4 y
ears. I love their products because they really work. I can help you get the lowest price on everything my company offers. Order onl
ine at (www.YourWebsiteLink Here) and if you have questions or need help email or call me at…"
Do you have any additional tips to share? If so, leave them in the comments below or on fb at https://www.facebook.com/findsalesrepgetfound/
If your listing has expired or if you are ready to upgrade and get found it more places, now is the perfect time. Let FindSalesRep.com help you get your business ready for the holiday season.
Today through November 1st, Take 30% off any Featured Listing on FindSalesRep.com!
Just purchase a new Annual Featured Listing at FindSalesRep.com and Save 30% 🙂
Get Found and Prosper,
Your Friends at FindSalesRep.com
p.s.
Did you know that we've brought over two million people looking for the kinds of products and services you offer to FindSalesRep.com from search engines like Google, and we've helped thousands of reps grow their businesses. We can help you too.
You're receiving this email because you have expressed interest in FindSalesRep.com
Read Full Post
|
Make a Comment
(
None so far
)
« Previous Entries