If you look on google for "Essential Oils", there are a ton of google ads, followed by the search results. In the results, are articles from WedMD, Elle Magazine, The New Yorker and The Atlantic. All proving that Essential Oils are not just popular with the 'all-natural' crowd. They are going main stream.
In direct sales, there are many companies that offer Essential Oils.  Young Living and doTerra are probably the most well know. Chances are you have a friend or two that have Essential Oils, from one of these companies, in their purse, in their kitchen and in their medicine cabinet.
In August 2018, Isagenix, another popular direct sales company is joining these companies and will offer their own line of Essential Oils called Essence. If your interested in meeting some of our favorite Isagenix Reps visit https://www.findsalesrep.com/lc/isagenix
Or if it's time to restock now, let us introduce you to some of or favorite  Young Living and doTerra Reps.
MEET Norma Strange ~ doTERRA Consultant in Glasgow, Kentucky

About My Company
There's lots to love about doTERRA essential oils ~ I give FREE samples & teach FREE classes NATIONWIDE<<<
First, doTERRA is the only Certified Pure Therapeutic Grade (CPTG) essential oils available. Prior to doTERRA there was no industry standard and in just 8 short years, doTERRA's raised the bar very high and become the largest essential oil company in the world. Look at the detailed testing that's part of the certification:
https://youtu.be/oyaVFWcYbjg
I love that as a wholesale member, you have full control of ordering whatever you want, whenever you want. There's no monthly required ordering, although there are rich rewards for those who do order monthly as part of an optional Loyalty Rewards Program (LRP). Wellness Advocates or Wholesale Pricing Members have the option of getting their oils at 25-55% off retail and enjoy earning free product points and love the free monthly product offering.
>>>These oils have literally changed my life physically as well as financially<<<
These oils have also helped to change so many lives of the people I care most about – my friends, family and valued customers that I've worked with for years or those I'm meeting most recently. Here's an inspiring story from one of my friends and her success with doTERRA: https://youtu.be/q3g0N9N1co0
I LOVE doTERRA's commitment to quality, service and value. It's why people find these oils work much more quickly than any other oils they may have tried. And for my family, it's comforting to know that the oils are safe to use and are not synthetic, adulterated or diluted. It's true quality at affordable wholesale pricing.
About Me
FREE samples & classes nationwide<<< I love to teach you how these essential oils work and help you save 25-55% off of the regular retail pricing. Call or text me so I can help you!
My customers and leadership compliment that I am always accessible and able to help them. They feel my passion for educating families on simple ways to use doTERRA essential oils. And they all love how fast the oils can work!!! I have become such an expert at this, and know where to reference remedies, and how to guide you to most effectively use these essential oils with your family or friends.
Do you want to improve restfulness, reduce stress, relieve pain, perform better, enhance wellness, and boost our immune system? Then this is the right choice and timing has never been better. I even have free diffusers for people who start right now with an enrollment kit. But hurry… FREE diffusers go fast and I can only make them available while my supply lasts!!! I always like to add in a special FREE GIFT when you join with me. And of course you can buy at retail pricing through my website at http://www.NaturalSolutionsFirst.combut if we can talk for 5 minutes, I'll share how you can get doTERRA essential oils at 25-55% off delivered directly from the company.
Everyone in my family has seen countless examples of reduced pain, decreased symptoms and gained relief from discomfort as we've strengthened our overall health. I'm available to share specific stories and answer any of your questions. Personally, I was most impressed at how quickly these oils helped as I suffered from some severe anxious feelings a few years back. Within just three minutes of applying doTERRA Balance Grounding Blend and Serenity Calming Blend, I was noticeably calmed and able to function again. I was shocked at the time! It was in this very moment that I would dedicate my fulltime focus to learn everything I could about these oils, and then teach anyone who wants to learn about them. Here's a quick clip from Dr David Hill on oils and their benefit for emotional health: https://youtu.be/628KI–_fkU
We've saved so much money on our healthcare by using oils for common seasonal discomfort, to reduce pain from injuries, and to support our immune systems. It's empowering to stay at home, use oils, and address life's issues naturally. Then as needed we can involve other medical care options.
By the way, if you're looking for a career change, or just want to get your oils pad for, or maybe just supplement your income, this company has a fantastic compensation plan! I've never seen anything like it and I've done leadership consulting with some of the largest direct sales and network marketing companies around. And with free leadership support from me, what people used to pay me for, you'll be able to create success in a short time with less hours than you might expect. I am especially talented at mentoring leaders and assisting people to keep things very simple as they learn to use dōTERRA essential oils. It's mostly due to how I really listen and how we work together to set a step-by-step plan for your success. I have people who've never been successful at sharing other products be very successful here with my help. I love how fast I can help someone who really wants to get their oils free for life!! It's satisfying to take a skill I have developed from many years of business consulting and now see it change lives and help anyone who wants to succeed do it very quickly. Listen to one of our founders Emily Wright as she shares how unique our compensation plan is:
https://youtu.be/9PaGhus5wMc
I enjoy teaching complimentary classes, share FREE oil samples, and welcome any phone calls so that I can best help guide you to save your money, time and reduce the discomfort using oils as you learn more about your doTERRA essential oils. I look forward to speaking with you and updating you on the special benefits of aligning with me whether to just use these oils for yourself, or perhaps you may wish to learn about helping me teach others. I'm here to help you in whatever your level of interest is.
And, I have a special FREE GIFT FOR YOU just for getting started with me… Norma Strange, dōTERRA Gold Wellness AdvocateI am your nationwide doterra guide (270) 634-5076 call or text
BUY DOTERRA OILS ONLINE HERE (but let's talk first to save you 25-55% off retail pricing)
http://www.NaturalSolutionsFirst.com
My Favorite Products
doTERRA essential oils: Balance Grounding Blend, OnGuard Protective Blend, Frankincense, Lavender, Lemon, Peppermint, Serenity, Breathe Respiratory Blend, DigestZen Digestive Blend, Oregano, Melaleuca, Wild Orange, Whisper Women's Blend, Clary Calm Women's Monthly Blend, Deep Blue Soothing Muscle Blend, AromaTouch, Lifelong Vitality Monthly Supplements with no questions asked 30-day money back guarantee and priced at half off wholesale pricing, Verage All-natural skin care system for under $90, CorrectX wound care ointment, Deep Blue Rub, Elevation Joyful Blend, Emotions Aromatherapy Kit, Petal Diffuser
MEET Dan Truman ~ doTERRA Consultant in Hendersonville, Tennessee
Hi. My wife Gina and I are wellness advocates for an amazing company called Doterra Essential oils. We have team members in over 30 states and business is booming, exciting and fulfilling. Our goal is to partner with like minded people who have a desire to educate and to build a business that will transform their lives. Our Facebook page is our hub for announcements of classes, events and informative articles. https://m.facebook.com/truhealingoils/
As Gina and I travel, we are not just teaching about essential oils, but we teach others how to teach AND how to build a business. We don't mind at all flying to wherever our potential partners live to help educate them and begin the process of building a successful business…. in something that has substance and staying power….therapeutic essential oils.
My Favorite Products
Frankincense and Oregeno essential oils. My first life altering experience with essential oils was with Frankincense and Oregeno. Those 2 oils took 17 planters warts off of my son's foot in 3 weeks. I also love the skin care because it is so unique. Gina, my wife, teaches a wonderful interactive class using the skin care line. It is extremely fun and revealing as you experience what these products can do for your skin.
Our pure essential oils are revolutionizing the way families manage their health. We harness nature's most powerful elements and share these gifts through our global community of Wellness Advocates.
To learn more about our company visit us on facebook https://m.facebook.com/truhealingoils/
Click here to go directly to my FindSalesRep.com Listing
Featured Product Information
When you choose doTERRA, you are choosing essential oils gently and carefully distilled from plants that have been patiently harvested at the perfect moment by experienced growers from around the world for ideal extract composition and efficacy.
Each doTERRA essential oil is also carefully and thoroughly tested using the strict CPTG Certified Pure Therapeutic Grade® quality protocol. Experienced essential oil users will immediately recognize the superior quality standard for naturally safe, purely effective therapeutic-grade doTERRA essential oils.
While there is a science to the distillation of essential oils, it is also an art. Distillers not only rely on years of experience, they also employ modern technologies and techniques.
The most common method of extracting essential oils is a low-heat steam distillation process. In this process, pressurized steam is circulated through plant material. The essential oils are liberated from the plant and carried away by the steam. When the steam cools, the water and oils naturally separate and the oil is collected. To ensure the highest quality oil extract with the correct chemical composition, the temperature and pressure must be closely monitored. Too little heat or pressure and the oil will not release; too much, and the oil's composition and potency will be affected.
MEET Ethan & Emily Malavolti ~ doTERRA Consultant in Terre Haute, Indiana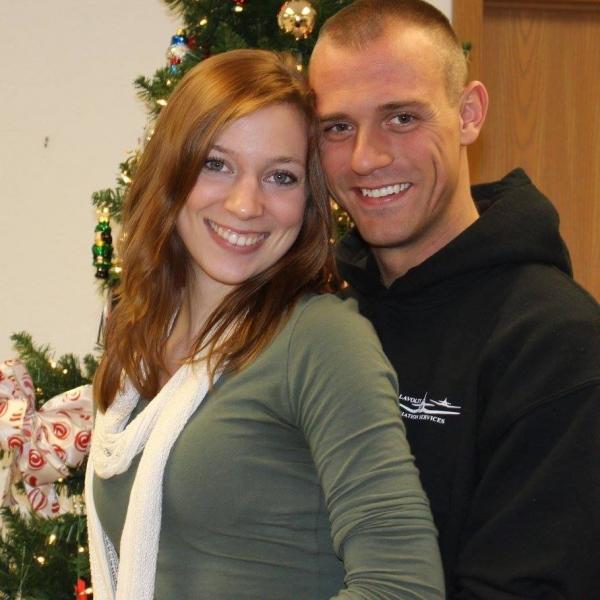 About Us
We are extreme advocates for natural health. Ethan, being a chiropractors son, has grown up around natural health his whole life and has seen many changes in individuals over those years. We strive to help the individuals around us because we love to see the highlights of a good quality of life.
About Our Company
Since the beginning of 2015, we have been striving to share natural health with the individuals around them through essential oils, as well as their own products. We encourage everyone to start acting now on a healthier lifestyle. It is all about the quality of life that you get to live and the choices you make. Please visit our personal website to view more of our own personal products: https://naturesbeautifulcreations.com/shop/
Meet Adam Tollinger ~ Young Living Essential Oils Independent Distributor in Portland, Oregon
About Me
I'm Adam, a Young Living Independent Distributor (#1501036) living in Portland, Oregon with my dog. I am into wellness and nutrition and love how Young Living Essentials Oils helps me achieve my goals. Being into wellness I am so thankful that Young Living has Essential Oils and products that help support normal wellness and products that replace toxic products for my home. I would love to discuss how essential oils can help you achieve a life of wellness, purpose, and abundance.
About My Company
Young Living is the world leader in essential oils. Though Young Living's proprietary Seed to Seal process, we produce the best most authentic and pure essential oils on the planet. You can be sure that what is on the label is what is in the bottle. Young Living has farms all over the globe and you are welcome to visit the farms anytime. I have personally been to the lavender farm in Utah and have been fortunate to witness the distillation process and rigorous testing. These amazing oils are used by my entire family and our furry friends. My dog goes crazy for the Animal Scents Dental Pet Chew.
My Favorite Products
Thieves Household Cleaner smells amazing. I use it in every room in my home, and it has enabled me to get rid of cleaners containing toxic ingredients. I even started using it to mop my floors after I noticed my dogs licking the kitchen floor. I love my daily shot of NingXia Red. This daily supplement tastes sweet and tangy and supports overall wellness with powerful antioxidants. As an athlete, I use PowerGize to help boost stamina and performance. This powerful supplement contains Blue Spruce, Goldenrod, and Cassia essential oils, and botanicals from around the world, PowerGize helps sustain energy levels, strength, mental and physical vibrancy, and vitality when used in addition to physical activty. One of my absolute favorites I use daily is the Shutran™ Essential Oil blend. Shutran is specially formulated for men to boost feelings of masculinity and confidence, Shutran™ is perfect for use as a cologne that appeals to both men and women.
Featured Product Information
NingXia Red, Young Living's super antioxidant supplement is one of our most popular products. This whole-body supplement features the incredible wolfberry known for its health benefits. This supplement also contains plum, Aronia, cherry, blueberry, and pomegranate juices and extracts. NingXia Red is tangy and tastes amazing and includes pure vanilla extract, and Lemon, Orange, Yuzu, and Tangerine essential oils. NingXia Red supports energy levels, normal cellular function, and whole-body, and normal eye health. You will love taking your daily shot of NingXia Red.
Visit my Young Living Essential Oils website
Check Out My FindSalesRep.com Listing
Meet Carla Cohen ~ Young Living Essential Oils Independent Distributor in Malibu, California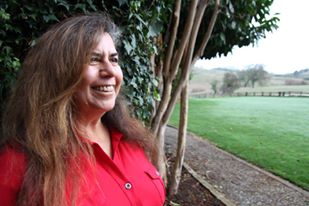 About Me
I stumbled onto these amazing oils about 12 years ago. A lot of people are looking for chemical free solutions for their health without side effects. Since I started working with the oils and the other amazing products, I have experienced much better overall health. The oils support all of our body's major systems. They can help us relax, improve our immune function, increase our energy, support digestive function, improve sleep, decrease physical comfort, improve our mood or help us detox. Friends, clients and co-workers who experienced the oils noticed they too had great results. As a result of sharing these amazing products and helping others, I was able to replace my income from three part time jobs. If you would like to learn more about some of the other things I do, you can go to http://www.carlacohen.com
About My Company
Young Living is a health and wellness company that has been around for over 21 years. We started out as an essential oil company and then developed supplements, personal care products and household cleaning products that are essential-oil based. We take the stewardship of our planet seriously. Our state-of-the-art production process brings you the purest oils on the planet. We are unique because we were founded by a farmer. The only way to ensure you have a clean essential oil without any chemical fillers is to do everything from seed to seal. So we have our own farms all over the world where we grow and distill our own oils. There are never any synthetics or chemical extenders in our oil and our internal chemistry is the best in the world. Many of our oils are safe for ingestion and are earth Kosher certified.
My Favorite Products
Valor, Peppermint Oil, Lavender Oil, Thieves oil, Thieves Household Cleaner, Lemon Oil, Thieves Detergent, Thieves Spray, Thieves Dentarome Ultra Toothpaste, Lavender Mint Shampoo, Lavender Mint Conditioner, Copaiba Vanilla Shampoo, Copaiba Vanilla Conditioner, NingXia Red, NingXia Nitro, Palo Santo Oil, Copaiba oil.
Visit my Young Living Essential Oils website
Reach out to me on social Media