Xango was a Utah based multilevel marketing company founded in 2002. Xango juice, was an amazing blended juice product consisting of mangosteen and other natural juices. They also offered skin care, personal care, energy supplements and nutritional supplements. Xango was acquired by Zija International in May 2017.
Zija International began with one man viewing a documentary about a nutrient-dense botanical grown in hot, dry climates across the globe. It was called Moringa oleifera. The man was Ken Brailsford. He started Zija in 2005. Executives at Zija have said that, Xango's values aligned with Zija's values. Their product both were part of the 'Natural Health Revolution' and their compensation plans were similar too. It all came together and made the transition easy.

Zija now is represented by independent representative around the globe. We would like to introduce you to a few of our favorites.
Meet Chris & Rebekah Preston, Zija International Independent Distributors in Gloucester, Virginia
Hi! In March of 2010, I was on Facebook taking a break from my online college courses, and an old friend was talking about this 'miracle tree', so I clicked on her page and saw something about this 'miracle tree' that is helping people all over the world. I had been researching and praying for ten years for something natural; I had tried EVERYTHING I thought, but within two days, I had remarkable results.
I sleep better, have more energy, and I even lost ten dress sizes in six months. My husband Chris lost 45 pounds. With these blessed results, we both agreed that we needed to share our story with others. By referring others through sharing our stories we were no longer having to pay for our products, and because I had been laid off from Corporate America a year earlier, I knew I could easily develop this into a home-based business!
We are so grateful for this amazing product and opportunity. Sharing our story with others is just part of our lives now. It is so rewarding to help people with their health & show them how to get their products paid for and grow a residual income from home. We are truly "Moringaholics" for LIFE! If you would like more info Visit my Zija International website
Meet Erin Russell Zija International Independent Distributor in College Station, Texas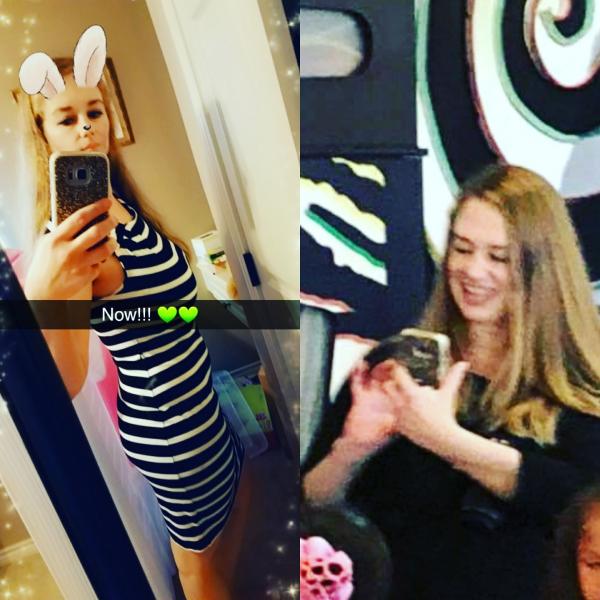 What do you do?
Would You Like To Be a Featured Rep in one of our blog posts or emails?
Just email us at Support@FindSalesRep.com. Tell us about you, your company and your favorite products. Don't forget a photo and link to your website.
Let's Get You Found!
Read Full Post
|
Make a Comment
(
None so far
)
Many Direct Sales Companies encourage reps like you to grow their teams. Has your team expanded in to Canada yet? Let us know and we'll share your success on our blog.
In the past three years, Direct Selling Companies in Canada have experienced incredible growth due to a positive economic climate. With more and more people going into business for themselves, the direct selling industry is one of the fastest-growing industries in Canada. More than one-million Canadians are independent business owners, partnering with direct sales companies. Meet a few of these increadble Canadan Reps!
Bonjour, je suis une entrepreneur et j'adore pouvoir travailler de la maison, j'ai un mari que j'adore ainsi de 2 beaux grands garçons. Je suis heureuse d'avoir découvert Monat car mes cheveux sont magnifiques mais aussi car ils sont sans produits nocifs pour nous ou l'environnement. Depuis que mon mari utilise aussi les produits, ses cheveux ont recommencé à pousser là où il n'y en avait presque plus!! Visit Lisanne's Monat Website
Meet Lindsay Larocque ~ doTERRA Consultant in Timmins, Ontario
I am a mom of a beautiful 6 years old little girl and unlike any mom I only do what I think is best for my child. My daughter struggled with what seemed to be an never ending cough that only occurred at night since she was three. I did everything I could possibly do brought her to the doctors constantly they eventually put her on puffers no change, she had an allergy test done, put on antibiotics, got everything checked nothing could explain it. In the end all the doctorsI brought her to said pretty much the same thing she just keeps getting colds one after the other it was never ending, that is until I seen an advertisement about essential oils and after doing days of research I made my decision to purchase some and I am so glad I did. ❤

After about 5 days of using the oils she almost completely stopped coughing and by day 10 ish she completely stopped coughing and was able to sleep through the whole night without waking up due to a coughing fit and what a difference that made.
Ever since I seen the effects the oils have had on my daughter I decided to try them myself and that's when I completely fell in love with them. They worked for anything I used them for wether I felt nauseous, had a headache or and sort of pain I rubbed the necessary oils on and they worked like a charm.
Since essential oils have done so much to help me and my family I decided to educate myself the best I can so I could help others learn how to do the same. Visit Lindsay's doTERRA Website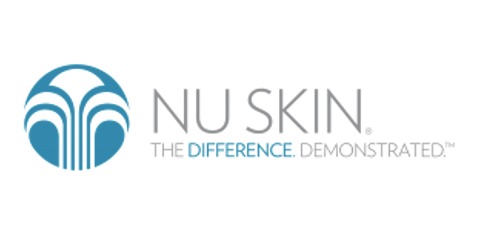 Sharon Evans ~ Nu Skin Distributor in Winnipeg, Manitoba
My name is Sharon and my background is in business coaching and consulting. I found NuSkin when searching for a problem with my skin. I researched the company and was impressed with it's track record and status on the NY stock exchange and became a distributor to get my products wholesale. Visit Sharon's Nu Skin Website
Karen Larochelle ~ Arbonne Consultant in Grafton, Ontario
My name is Karen Larochelle. I am a Stay-At-Home Mom, Wife, Daugther, Sister, Friend, Volunteer, and…an Arbonne Independent Consultant! My life has changed drastically over the past couple years. For the past 10 years, I had been enjoying a fantastic and successful career in the sales & service industry. I had two sons (now I've got THREE!), a fabulous Husband and the life I had always dreamed of. Well…sort of. When I was young and pictured my future I realized it was always in two separate "silos". I pictured an exciting career learning about science & medicines, travelling and succeeding; while I was also dreaming of a life with my family, sitting down to home-cooked meals, playing outside, rolling on the carpet with tickle fights and volunteering in their school classrooms. The more closely we looked at our lives, the more we realized that one dream (career) was becoming increasingly demanding of my time and energy, and the other dream (family) was diminishing due to rushed lives, quick meals, daycare drop-offs and getting back onto the laptop after dinner. My husband and I took a good look at our lives, what we wanted to prioritize, and decided that I would leave my career and stay at home with the kids. We realized how blessed we were to even be able to make that decision. If that wasn't a big enough change for our family, we, at the same time, also moved away from my home town and started a new life out in the countryside.
I must admit, this was a wonderful change in all of our lives! Now we have the time to play together, talk about our day over a home-cooked meal and actually eat breakfast together without dealing with "the morning rush". However, what about my other dream? What about the exciting world of business? Is there a way to still be the #1 diaper changer, meal-maker, coach, lego-builder AND get the feeling of accomplishment by also being important to a corporation?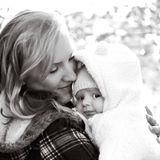 While I was at an Arbonne "Swiss Beauty Workshop" that a friend of mine was hosting, I was really listening about the important (and surprising!) information being shared about skin care, and Arbonne's philosophy of Pure, Safe & Beneficial products. I was even skeptical at first. The products couldn't be as amazing as they said they were…however, after purchasing a few products, then hosting my own workshop in order to get the whole RE9 anti-aging line from my host rewards…I was hooked. The products ARE unbelievable! Arbonne was quickly becoming a passion of mine, and so why not share this with others? Even now, after being an Independent Consultant for almost two years, I am only just beginning to visualize what this company has to offer, for my future, and my family's future. Expanding my business into the Health & Wellness side of Arbonne has been very exciting!
Arbonne has helped me be able to fulfill both of my dreams of family and a career and not only be important to a corporation…but actually OWN my OWN business! Arbonne has allowed me to be present in all aspects of my family's life. I work when I want, and as much as I want. Also, very importantly for me, Arbonne allows me to get out of my "mom jeans" and put on my pantyhose! To share my passion for learning about skin care, about what we are putting on our skin…on our childrens' skin, into our mouths and even ultimately, how we are earning the dollars that we put into our bank account. Sound good to you? Come join me! This is the most fun you'll ever have earning a living. Visit Karen's Arbonne Website

Meet Phil Small ~ Amway Distributor in Maple Ridge, British Columbia
My wife and I have been IBOs (Independent Business Owners) with Amway since 1979. It's always been an exciting business and today it's better than ever with more opportunity to a little or a lot. Visit Phil's Amway Website
A message to FindSalesRep: "Hi Friends, Thanks for the great service. I contacted the referral. Great News! The person is now a customer and purchased products from me. Regards, Phil Small"
THANKS PHIL! ❤ FindSalesRep.com
Read Full Post
|
Make a Comment
(
None so far
)
We DO have a SPECIAL OFFER!
Check this out: If you still don't have FEATURED listings on FindSalesRep.com now is the time! Featured listings are city, state, region or NationWide listings that help get you and your business found and give you access to our Bonus Leads when available. Those go right to your email and they NEVER get posted to Facebook or twitter. So, there a big deal.
What is the SPECIAL OFFER? We'd love to feature you and your Direct Sales business on FindSalesRep.com with a Featured Citywide Listing.
Normally this premium listing costs $59.98 but for the next 12 hours we're "giving it away" for only $9.99 (that's an 83% savings!).
To "GET LISTED" and take advantage of this offer go to

wwww.FindSalesRep.com/featured

and use coupon code CITY999 at check out. Let's Get You Found!.
Read Full Post
|
Make a Comment
(
None so far
)
Ahoy, Matey, Avast ye!
– That's Pirate Talk for "Hi, Stop and check this out!" September 19th is International Talk Like A Pirate Day and to get you in the
merry mood
we thought we would review a few Piratey Terms that WILL Really come in
handy soon.
Blimey! This is going to be Exciting! Can't wait to Weigh anchor and hoist the mizzen! -Translation: "Pull up the anchor and the sail and let's get going!
We've sailed the seven seas and found ye the sleekest schooner you've ever sighted. Batten down the hatches CREW and prepare. We are bout to shock ye to the very boney! Arrrrgh! THERE BE TREASURE Matey! It's a thing of beauty or a some like to call it, A Thing of Booty!
A Treasure Chest is where any self-respecting pirate places his BOOTY. Without a Treasure Chest, a Pirate is just another poor sailor tossed about by the SEA. For now, the FindsalesRep Treasure Chest is in the captain's quarter, under lock and key. BUT… soon, we'll be burring it and leaving it for all our FRIENDS to find! We"ll Give You The MAP!
Read Full Post
|
Make a Comment
(
None so far
)
Did you miss the latest round of Lightning Events on our fb page?
Was your company NOT on the list?
Well, those crazy guys and gals in IT are such saps. They felt bad for you – we got a lot of really sad messages. So, they made you all a limited time coupon!
Here's what they put together Just for YOU, to Help You Grow Your Business:
ALL Featured Statewide Listings on www.FindSalesRep.com are for LIMITED TIME 50% off, so they're only $149.94!!! 
"WHAT!!!" Yeah, it's crazy to be sitting here writing that.
LOVE IT!
Let's Get You Found!
Read Full Post
|
Make a Comment
(
None so far
)
FindSalesRep.com is unique!  
We help reps from ALL the MLM, Direct Sales and Network Marketing Companies Get Found, Get Leads and Grow Their Businesses.  In the past year, we have helped thousands of Reps from Hundreds of Companies increase their Personal Business Sales and Word is Getting Out!  
Thanks Lisa!  We love hearing Success stories Like YOURS!!!  We also LOVE rewarding POSITIVE NETWORKING!
SO…  
Yup! That's right!  We are going to host a
Testimonial TELL ALL CONTEST
and we are going to
Give-Away some HUGE PRIZES!
Here are the rules:
 Just tell about your SUCCESS on facebook at
http://www.Facebook.com/FindSalesRep
!  Have you gotten a lead from FRS?  Did someone join your team?  Did you make a surprising sale, friend or connection?  TELL US ALL ABOUT IT on fb!
You can share as many testimonials as you like.  Each will count as an entry.  Three  'Supper- Dupper, Greatest Ever' Rep will be picked randomly from ALL the entries and will WIN an Annual STATEWIDE Listing on
http://www.FindSalesrep.com
worth $299.88.  Don't worry if you already have one!  You can pick up a nearby New State, Gift it to a TEAM Mate or double up on your own exposer!!!
Contest Starts Today- May 1st and will end Sunday May 6th at Midnight.
 The Winner will be announced Monday May 7th and Thanks in advance for taking the time to share your success!  We are really happy for you!!!  Also, these stories will be motivational to the community – You are awesome and you are showing us all that
"IT CAN BE DONE!"
 : )
Bonus:
 Everyone who enters a 'Supper-Dupper, Greatest-Ever' Testimonial WILL get something!  This is So Cool!  We are going to use Some the Best of these testimonials on
http://www.FindSalesRep.com
.  They are going to be FEATURED on our Sales Pages!  AND… that means MORE  exposer for YOU!  Just one more way we are Helping You Get Found, Get Leads and Grow Your Business!
Read Full Post
|
Make a Comment
(
None so far
)
Carmine Gallo, who writes "leaders who are exceptionally persuasive communicators" for Forbes.com resently shared a few tips that 'Get Leaders Going'
Gallo wrote:
Where are you on the energy scale? Here's a technique that I've used with executive speakers over the years and it works wonders. Right before the presentation I ask the speaker, "On a scale of one to ten—one being asleep and ten being Tony Robbins who is yelling, fist-pumping and smacking his hands against his chest—where are you right this second on the energy scale?" The typical response is somewhere between four and six. I then suggest that the speaker clap his or her hands together three or four times, shake out their arms, and put a big smile on their face. "Now where you are?" I ask. "About seven or eight," the speaker normally responds. "Now rock it!" I exclaim.


Great tip and we know that there are more than a few exceptional leaders right here on FSR too! So, we asked a few to step up and share a few tips of there own!
MarilynInfo StopShop
 wrote:  I focus on the help I will be offering, how much it has imporved myself, family and others too. So I get motivated and pumped on helping others excitement.
Kim Newsom
 wrote:  I talk to my team members often and every time we get a contact or book a party or have a great lead we call one another and those calls inspire each of us to do better so the next time we can be the one calling with great news!!
Now what about you!  
HOW DO YOU GET YOURSELF AND OR YOUR TEAM MEMBERS GOING?
Leave your Tips in comments.
Remember, your tips could inspire your next business builder! 😉
Read Full Post
|
Make a Comment
(
None so far
)
Great Places to Get YOUR Business Listed on the Web:
#2  googleplaces
#3  Yahoo
#4  Mapquest
#5 CitySearch
#6 Superpages
#7 White Pages
#8 YellowBook
#9  Local
#10  ShowMeLocal
#11 Navmii
#12 topix
#13 Fave
#14  Best&Web
#15  ZipLocal
#16 FourSquare
#17  YellowBot
#18  HopStop
#19 CoPilot
#20 Live
Read Full Post
|
Make a Comment
(
None so far
)
Attitude and belief may be the biggest obstacles in your business.
There are many different ways of describing the phenomenon. You can call it The SECRET, the Law of Attraction, blind faith, ignorance on fire or Simple Luck, but the fact remands that nearly ALL of us has experienced the benefits of this kind of wishful thinking.
So, what's your story? How has your attitude and or beliefs helped you in your business?
  Heather Nickless I try to keep a 'can do' attitude. I try to keep all negativity out of my thinking. I work better towards my goals when I believe I can do it so I try to always believe I can. It has definitely helped make my business sucessful including having people with the 'can do' attitude on my team.
  Natalie Karen Boecker Who said, "Whether you think you can or you think you can't, you are right." ?? So, why not think you can? I believe in always focusing on the positive, in all areas of my life. It sure brings better results, and keeps everyone happier!
Thanks Heather and Natalie! The common theme in both of your Success Stories is the idea that "you can do it".  Believing in yourself, being able to see your success will bring you closer to ALL your goals than any training or seminar.
It's amazing how every successful person can tell you a story of how they came from nothing and just knew in their heart they would make it.  That strong belief and positive attitude can ride any storm in your business.  It can keep you focused, help you get past distractions and through downfalls.
Normally, I follow the rule about not mixing business and with poltics and or religion, but I willing to risk it to share this story:
Last Sunday we were sitting at church. There was a visiting preacher.  In the bulletin, I could see that his sermon was  titled, "Finders Celebrate, Losers Complain".  Of coarse when I saw the word "Finders", being FindSalesRep.com I clued in, sat up straight and paid close attention.  There where many stories about great people who went out to 'find' the meek, the broken, the worthy, the deserving, those that maybe didn't 'have it all together' but had a good attitude and were willing to try to believe.
Then there were stories about people that pretended they 'had it all', that 'talked the talk', while condemning others and complaining.  The preacher warned to watch out for Losers.  That they would bring you down, hurt your business and your relationships.  He told us that we could recognize them by all their complaining. lol
The preacher told us to look for the the celebrators!    "Get them in your life and in your business!"  Funny, how that message echoed in my Business life, I thought.  My husband and I have had great success in Direct Sales.  We are successful not only because we know how to generate leads but because we always look for CELEBRATORS!  We bring them in to our lives and in to our business.  Having Celebrators around is Good For You and GOOD FOR BUSINESS!  There's NO Complaining and Anything is Possible!
So my advice:  Look for the Celebrators!  Look for the ones who always have a new idea, a compliment and an encouraging message!
If you have some advice, we would love to hear your story!  Please leave your tips in the comments:
Read Full Post
|
Make a Comment
(
1 so far
)
How do you grow your team? 
There are many ways to boost your business success but all include finding people that are interested in your opportunity and or products. It's simple math and the key to prosperity.  In fact, Generating Leads is essential to creating lists of people interested in your products or services who can become potential customers and keep your business growing.  Without them your business and your team are destine to fail.
92% of Network Marketers are failures!  They don't fail because the companies products, services or comp plan don't work.  They fail because they simply run out of people to talk to, while the other 8% who have cracked the code of lead generation – PROSPER!
So, here is the ANSWER:   You need leads!
There are about as many way to create leads as there are Network Marketing Companies.  If you are really 'Working Your Business' than chances are you have tried a few and you know that some work better than others.  Taking the time to learn about the best lead generation techniques and implementing them will really boost your business and help you build a good list of interested customers who you can build relationships with and who will continue to come back to you over and over again because of it.
Separating yourself from the crowd is at heart of all lead generation techniques.  It will make money! http://www.FindSalesRep.com is designed to help you do rise to the top of the field and get found on the internet.
Read Full Post
|
Make a Comment
(
None so far
)