About Me
Young Living's 100% pure therapeutic grade essential oils change lives! As an RN, certified aromatherapist, and living testimony, I am passionate about helping others obtain better health and wellness using a plant-based chemical free approach. I would love to assist you with your specific health needs and get you off to a great start. Join now and get $25.00 cash back as well as an educational welcome package!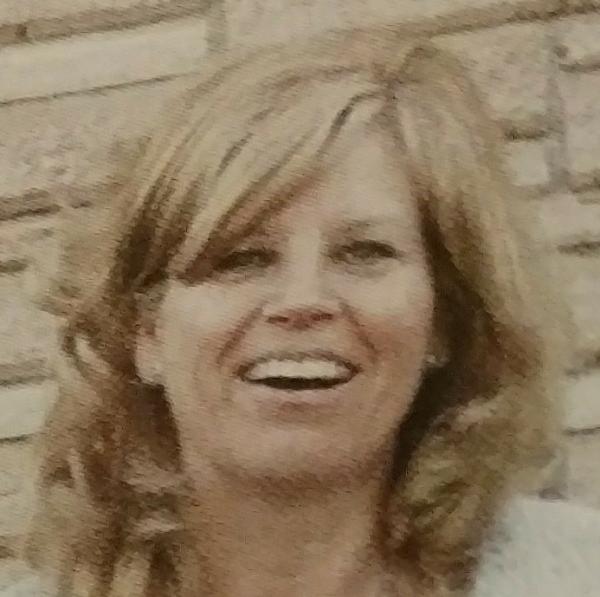 Sharon Stephens, RN ~ Young Living Essential Oils Independent Distributor in Pullman, Michigan, 49450
About My Company
Young Living is the world's leading essential oils company. We have the Seed to Seal guarantee that our oils are 100% pure therapeutic grade. We also have many other chemical free products for home cleaning, children and babies, supplements and make up. You can trust this company. I sure do! This company does a lot of testing and grows most of the products that are used. Young Living also has great customer service and has just opened another shipping warehouse in Memphis, TN.
My Favorite Products
I love the diffuser with Thieves, Orange and Pine essential oils. I also really like the Peppermint and Lavender oils, and Deep Relief Roll on. Oh, and I must say I drink the Ningxia Red Wolfberry juice and Ningxia Zyng every morning.
Featured Product Information
Ningxia Red Wolfberry Juice and Ningxia Zyng are my go to every morning. You only need 1 ounce of Ningxia Red daily – very very high in antioxidants. I love mixing it with the Ningxia Zyng. Gives me so much energy throughout the day and tastes great.
Product List
Essential Oils, Supplements, Thieves Cleaning Products, Make-up, Baby products, Ningxia Red Antioxidant Drink, Pain Cream, Anti-aging Eye Cream
Keyword List
Essential oils, Thieves, diffusers, Supplements, Young Living, Ningxia Red, Shutran, Skin Care, Chemical Free, Plant Based, Animal Scents, Seedling Baby Line, Savvy Mineral Make-up, Personal care products, Antioxidant Drinks
269-214-6781
Read Full Post
|
Make a Comment
(
None so far
)
 Keri Harstad My name is Keri Harstad and I am a Brand Partner with Vemma. We specialize in liquid nutrition and wellness. I would be so happy to help you determine what product suits your lifestyle best to get you on the road to a healthier you!  We offer nutritious wellness products that help with basic nutrition, immunity, energy, and weight loss.  Our top 3 sellers are:~Vemma – this is our flagship product that provides you with all of the vitamins, minerals and antioxidants you need in a 2oz shot! Physician formulate and clinically studied. ~Verve insanely healthy energy drink contains 2oz of the Vemma formula and gives you an even surge of energy with no crash. Available in regular, sugar free, and Bold, with 50% more energy! ~Chris Powell Bod-e Shakes is our NEWEST product. Designed by the man himself, these shakes are designed to work for anyone, anywhere. Use the FREE app for added benefits! Our shakes have 16-18g of SOY FREE protein, 690mg of Omega 3s and 20mL of the Vemma formula.  visit me at http://thepark.vemma.com/ or at The Park Vemma  To purchase, go to thepark.vemma.com. Click on the green "SHOP NOW" button on the left hand side. Choose your products and add to cart. If you would like to receive them each month, check off the Autodelivery box. When you are ready, checkout.  Then, register a new account with shipping and billing information. You are done! Now wait a few days and enjoy your product!
  Angie Johnson Tolman  My name is Angie Angie Johnson Tolman I am an Independent Distributor for It Works! Global. This is as close to magic as it gets. Tighten, tone & firm in as little as 45 minutes with the Ultimate Body Applicator. I also offer a lot of other health and skin care products. I would love to help you find a new healthy you.  We provide whole food nutritional supplements that promote cleansing and detoxification, alkalizing and regeneration/restoration of body systems. We also supply a growing amount of the general population with our buzz worthy skincare and anti-aging product line.  Our top 3 amazing products are:  *The ULTIMATE BODY APPLICATOR*Expect "ultimate" results with this amazing 45-minute body Applicator! The Ultimate Body Applicator is a non-woven cloth wrap that has been infused with a powerful, botanically-based formula to deliver maximum tightening, toning, and firming results where applied to the skin. *THE GREENS*Not eating your fruits and vegetables like you should? Get what you are missing with Greens, a delicious orange-flavored, alkalizing drink powder with the nutritional value of 8+ servings of fruits and vegetables in each serving.  Greens blends 38 herbs and nutrient-rich "super-foods" to provide vitamins, minerals, phytonutrients, and enzymes in their naturally-occurring, bio-active, bio-available form.*ADVANCED FORMULA FAT FIGHTER *Simply take Fat Fighter up to an hour after eating, and it will absorb some of the fat and carbohydrates from your food so that your body doesn't. Powered by NeOpuntia™ (a naturally based ingredient made from the "prickly pear" cactus) and the It Works! proprietary blend, Advanced Formula Fat Fighter delivers dynamic, clinically tested results for both men and women. Visit me on fb at www.facebook.com/wrappinqueen or at http://wrappinqueen.myitworks.com/  Get a box of 4 wraps for $59 ask me how Go to http://wrappinqueen.myitworks.com/ Once there click on shop and you will find all of our wonderful products, just click on each one for a detail description. Choose your products and click add to bag. then click check out. It is that easy.
  Lisa Fields Stafford  Hi! I'm Lisa Stafford and I have been a Wellness Consultant and independent representative for Juice Plus for over 17 years. I have recovered from Fibromyalgia, lost weight and gotten healthy and love helping my clients to achieve their health and wellness goals.  We have two product lines. Juice Plus is fruits, veggies, berries and grapes in capsule and soft chewable form. Please visit my website for more information. www.lisastafford.net   The second product line is Tower Garden. This is a vertical growing device that simplifies gardening. Visit my Facebook page for more information https://www.facebook.com/pages/Vertical-Gardening/103015299824018   Our three best selling products are Juice Plus Capsules, Vineyard Blend Capsules, and Juice Plus soft chewables.  When people order Juice Plus from me this Spring, I will provide a free one hour Wellness and Nutrition Consultation. When people order Tower Garden from me, I will provide a $20 gift card to Lowe's or Home Depot to purchase seeds or small plants to grow in the Tower Garden.  These products can be ordered online, or through me directly at 615-294-4209. Now is the time to get healthy and increase your fruit and veggie consumption with simple, affordable solutions.
  Carolyn Perez  My name is Carolyn Perez, I'm a independent distributor for 4Life Research. Our company launched the company's flagship immune system support product, 4Life Transfer Factor, 15 years ago, We were the 1st network marketing company with this type of product and this product in the Physician Desk Reference. What I like about this business is the ability to help people obtain a better quality of life by teaching them about their immune system and offering this cutting edge product! I have so many positive testimonies! For the next few months, the price will be wholesale prices! Take ADVANTAGE!!  Our main products are the Transfer Factor Plus, Transfer Factor RioVida, we also have animal products that have Transfer Factor with the vitamins and minerals for our 4 legged friends!  This product in particular is not a vitamin, nor a mineral, it's a supplement.   Like my FB Page www.facebook.com/4LIFE.HOLLYWOOD  You can also go to my website and view all the different products this company offers and also look at videos that explain it better: www.buytf.my4life.com  Please let me know if you have questions or need help.
  Lisa Diamond  My name is Lisa Diamond, I am an Independent Consultant & Oil Specialist with doTERRA Essential Wellness. We are a reputable company, providing the world, 100% Certified Pure Therapeutic Grade essential oils, supplements & skincare products. You can buy direct through my website which will lock you in at a Retail price OR to save 25% on all products, you can become a Wholesale Member for $35! There is no obligation to buy a minimum amount, sell, or participate in all the great things doTERRA has to offer.  *Certified Pure Therapeutic Grade essential oils that are safe for Aromatic Use, Topical Use & most importantly because it speaks to our purity, Internal Use. We also carry hair care, skin care, weight loss products, supplements and spa care items. All exceed Organic standards! *Our top 3 sellers are: Deep Blue Rub (a pain relieving rub that helps sore muscles, joints, aches and pains. Made of CPTG essential oils); Life Long Vitality Pack (a trio pack of vitamins that encourage healing throughout the body. A great addition to anyone's daily regimen but especially for those with chronic pain, inflammation, Diabetes, Cancer, neurological disorders like MS, Parkinson's; great for athletes & those who wish they felt well enough to be an athlete!; Our 3rd top seller is probably our Family Physician's Kit, which contains an assortment of oils that can easily replace almost everything if not everything, in your modern day medicine cabinet. Some of the oils included are: Lavender, Melalueca, Oregano, Breathe, DigestZen, On Guard, Frankincense (which is a $93 oil alone). * To purchase products direct through my site or to join doTERRA: www.mydoterra.com/mybodyismytemple  * Our NEW catalog can be found at: http://viewer.zmags.com/publication/573fe0e9#/573fe0e9/1 *We have a featured product that goes on sale every month as well as a Product of the Month (a free oil for qualifying orders). On top of those standard promotions, we also have special promotions throughout the year! For March we are offering an additional free Lime with orders placed totaling 100point value and a Free Lime & Balance with orders placed totaling 400pv. We will repeating the same format in April but with different oils. Contact me to learn how to get those great products for free!!  * Buying Retail is easy, just visit my shop & click on Shop for Products! If you'd like to learn more about a Wholesale Membership, you can private message me on FB or use the Contact Me link on my site!
  Megan Schuett  LIMITLESS PRODUCTS @ 1/2 PRICE!! Closing my independent business for Limitless and selling off my inventory for below wholesale price which is less then retail value what customers would orginally buy the product for!! See below what I have for sale…  CHARGE: This product sells for $63 wholesale selling this for $58. This product is 120 capsules and is a dual weight loss super pill that also boost your mood and controls your appetite!! I have one box that is opened that I used to demo the product and that I will sell for even more of a discount at $42. This box is includes almost all the capsules minus about 25-30.  REV: Product at whole sale 119.00 discounted to $110! This is a 7 day jumpstart kit to begin your weightloss transformation! Includes shake packets for 2 a day for 7 days, 7 days worth of snack bars and water drops for appetite control!  CLEANSE: Product at wholesale $29.00 selling for $25. This is a facial wash that is gental and keeps PH balance of the skin.  SMOOTH: Product at wholesale $59 selling for $54. This is a facial lotion that has stem cell technology that provides skin renewal.  RENEW: Product at wholesale $54 selling for $49. This is a product to reduce wrinkles and facial imperfections.  SPARK: Product at wholesale $54 selling for $49. This is a energy boosting "shot" bottle that comes with 12 bottles total. The product is made to help your reaction time and boost your energy.  Message me for product fact sheet and photos!!   Www.bodythrivehgh.com  or email mekayhs@gmail.com
Read Full Post
|
Make a Comment
(
3 so far
)